About Scott Farmer Hair Stylist in Buford Ga
The best way to get to know Scott Farmer hair stylist in Buford Ga. is to visit the Mall of Ga salon.
Schedule Online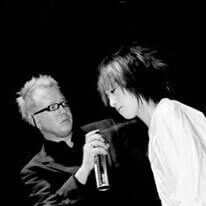 Scott Farmer Is An Award Winning Hair Stylist In Buford Ga
Scott Farmer is a hair stylist in Buford Ga. that offers the best haircut and styling quality in and around Mall Of Ga., open to both male and female customers who seek quality haircut and styling with great confidence.
At Scott F Salon there is no boundary to great hair, be it edgy and modern or sleek and elegant, Scott strives to create the perfect look for every individual client. Scott is also determined to provide each and every client with the highest degree of customer service in a friendly and professional setting.
Dedicated to performing his craft exceptionally well. In the end, Scott offers the best services to his clients to ensure none of them believe he or she can be better served at any other salon. Scott Farmer Salon goal is to ensure you look just as good as you feel so Scott offers affordable salon pricing and with of course the best quality as a hair stylist in Buford, Ga.
Salon services, however, are not limited to haircut and styling, but also offer the best hair coloring services that keep you feeling fresh beautiful. You will also receive a complimentary hair consultation at no cost with every service in the salon.
Education has been the driving force for Scott's career as a hairstylist
Scott Farmer who is the owner and also the brain behind the success of his salon, has a really deep history in the hairstyling business, having served in various capacities related to hairstyling in various cities across the country, he has established a salon with the aim of dishing out the knowledge he has garnered over the span of 30 years.
Education has been the driving force for Scott's career as a hairstylist over the years. London, Tokyo, Brugge Belgium and North America are just a few places Scott has traveled and educated.
Scott has achieved multiple awards as an educator from Toni & Guy & Tigi. After serving as artistic director for Toni & Guy from 1999-2015 Scott opened JScott Salon in Lawrenceville Ga. & Athens Ga. Scott Worked in New York City and before returning back to Atlanta to be closer to his family.
If you are looking for a no stress hair stylist in Buford Ga please call Scott Farmer Salon and schedule your next salon experience.
"A quality haircut starts with shape and balance. It should shape your personality and balance your lifestyle."
Call The Mall Of Ga Hair Salon Today! 404-599-2586