Best New Haircut For 2022
There's no need to worry about your next haircut! We've got you covered with the latest new haircut for 2022.
Whether you're looking for something sleek and sophisticated or funky and fun, we've got a perfect style.
So sit back, relax, and let us show you the best haircuts for 2022!
Lived In Natural Texture Hairstyles
Lived-in texture hairstyles are all about embracing your natural hair texture, whether it's wavy, curly, or straight. The idea is to let your hair do its thing, without overstyling or using harsh chemicals.
There are a few ways to achieve lived-in texture. One is to simply let your hair air dry without manipulating it too much. You can also use a diffuser to add volume and shape without making your hair frizzy. And if you're looking for extra definition, you can try scrunching in some styling product while your hair is still wet.
Whatever method you use, the goal is to achieve effortless-looking locks that have personality
Shaggy Lob Haircut
A shaggy lob is a hairstyle that combines the best of both worlds – the chicness of a sleek bob with the relaxed vibe of shaggy, undone hair.
It's perfect for anyone who wants to style their hair flexibly but still look put together.
To get the look, use a volumizing shampoo and conditioner to add body and texture to your hair. Then, blow dry your hair with a diffuser to enhance your natural waves or curls.
Once your hair is dry, use a flat iron or curling wand to create loose, beachy waves. Finally, tousle your hair with your fingers and spritz on some texturizing spray.
Long Shag Haircut
The long shag haircut is a classic style that has been around for decades. It is a stylish and versatile look that can be worn by men and women of all ages.
The long shag haircut is characterized by its long, layered hair that falls just below the shoulders.
This fun and flirty hairstyle is perfect for those who want to add a bit of personality to their look. The long shag haircut can be styled in many different ways, so it's easy to find a look that suits your personal style.
Whether you're looking for a casual or more polished look, the long shag haircut is a great option for you.
The Bixie Haircut
The Bixie is an excellent, more extended shaggy version of the classic pixie haircut. It's versatile and can be styled in many different ways to fit any personality or occasion.
Plus, it requires very little maintenance and is perfect for busy women on the go!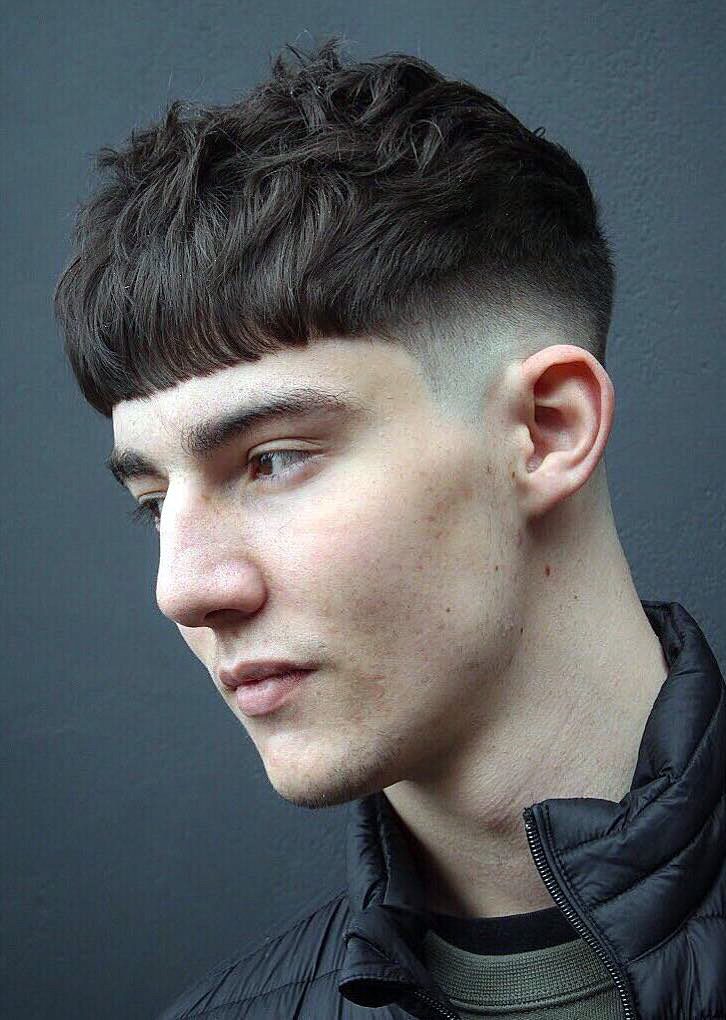 Men's Temple Fade with French Crop Haircut
If you're looking for a stylish and trendy haircut, then you should definitely check out the Men's Temple Fade with French Crop Haircut.
This popular hairstyle combines two of the hottest trends in men's haircuts right now – the temple fade and the French crop.
Here's a breakdown of what you can expect with this haircut: first, your hair will be cropped short on the sides and back, with a longer length on top. From there, your barber will create a fade that starts at your temples and progresses down towards the nape of your neck.
The fade can be as subtle or dramatic as you like – it all depends on your preferences.
We hope you enjoyed this roundup of the best haircuts for 2022! If you need a new style, schedule an appointment with us today. Our team of experts will help you find the perfect haircut for your face shape, personality, and lifestyle. Thanks for reading!

2720 Mall of Georgia Blvd, Suite, #101, Buford, GA 30519
Buford
,
GA
30519
Monday, Wednesday, Thursday
closed
Tuesday, Friday
10:00 am – 8:00 am
Saturday
10:00 am – 6:00 am