Best Womens Haircuts Buford | Top Modern Salon Gwinnett
Looking for a hair salon near Buford, Georgia? Then you need to visit Scott Farmer Hair Salon. We offer the best women's haircuts and men's haircuts in town! Call (404) 599-2586 today!
Schedule Now
About
Crafted Precision Womens Haircuts
It's hard to find a good hairdresser.
Scott Farmer Hair Salon is the best place in Buford, GA for precision womens haircuts .
Scott is passionate about their craft and takes great pride in helping you look your very best.
Whether you're looking for a new style or just need a shape-up, come see us today!
Book With Confidence That Scott Farmer Hair Salon Will Deliver A Great Hairstyle
We're the best hair salon in town. Scott is highly experienced and will deliver exactly what you want every time. You can book with confidence that we'll always be on time, friendly, and professional. 
You deserve to look great without having to worry about anything else. That's why our clients love coming here – they get their haircut done quickly while still getting treated like royalty by our amazing staff. Book your appointment today! We promise you won't regret it.
Call or text (404) 599-2586 today to schedule an appointment at Scott Farmer Hair Salon!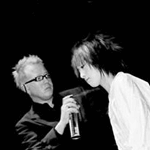 Never Settle For Less Than You Deserve When It Comes To Your Style.
When it comes to your hair you never want to settle for second best.
Your hair should speak to your personal style and compliment your skin tone and features.
Scott will do a style assessment for free when you visit him at the hair salon.
Anyone can just cut and color hair, but having a true professional with over 30 years experience you can trust to create a style just for you is a whole new experience.
Make the decision right now and schedule an appointment to visit Scott Farmer Salon in Buford GA. HAIRCUT MEN
$50
45 minutes
HAIRCUT WOMEN
$70
60 minutes
BLOWOUT
$50
30 minutes
SINGLE PROCESS COLOR
(ROOT TOUCH UP)
$80+
60 minutes
HALF FOIL HIGHLIGHTS
(TONER INCLUDED)
$130+
45 minutes
FULL FOIL HIGHLIGHTS
(TONER INCLUDED)
$160+
120 minutes
BALAYAGE FULL HEAD
(PAINTED) HIGHLIGHTS (TONER INCLUDED)
$230+
120 minutes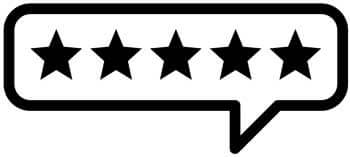 Had my first appointment today and I am happy to announce I've found my new stylist!! My hair is very difficult to work with and he didn't bat an eye about it. He gave suggestions about what he thought would look good, but listened to my feedback and together decided on what to do. He did a great job and I would recommend him to anyone.
Scott is a creative hair stylist. He has given me very complicated hair cuts that looked amazing. He has also given me great advice for new styles and has a good understanding of styling your hair to complement your face.

2720 Mall of Georgia Blvd, Suite, #101, Buford, GA 30519
Buford
,
GA
30519
Monday, Wednesday, Thursday
closed
Tuesday, Friday
10:00 am – 8:00 am
Saturday
10:00 am – 6:00 am