#1 Hair Coloring Specialist Buford | Best Color Services
If you're looking for the best hair coloring services in Buford, GA, look no further than Scott Farmer Hair Salon.
We offer a wide range of colors and techniques to choose from, and Scott will work with you to find the perfect look for your individual style.
Call (404) 599-2586 today!
Schedule Now
About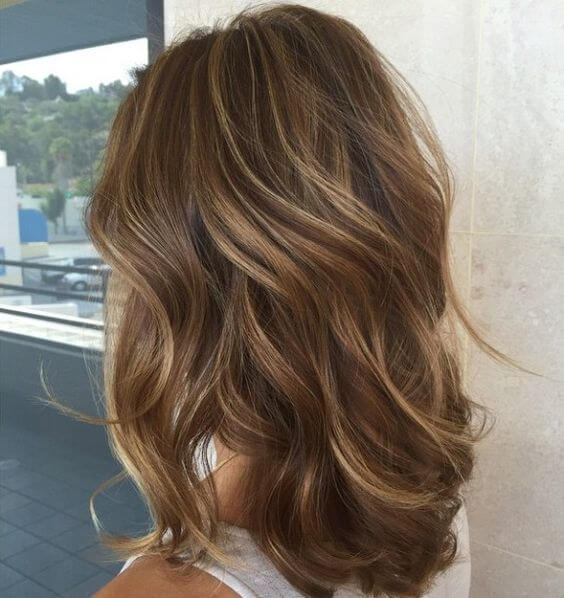 Scott Farmer Salon: The Best Hair Color for Women in Buford
Choosing the right hair color can be difficult, especially if you're new to hair color.
Many women feel lost when it comes time to choose their hair color. They might not know which shade will look best on them or they might be afraid of making a mistake.
Scott Farmer Salon is here to help. We offer a wide range of hair colors for women, including blonde, brunette, and red shades.
Scott will work with you to find the perfect color for your skin tone and hair type. We also offer haircuts, styling, and other services to help you look and feel your best.
Blonde Color Highlights May Be A Great Choice For You!
Like most women, you probably have a color preference for your hair. Maybe you prefer the way that blonde looks on other women, or perhaps it's because of what is in style at the moment.
If you want to try something new and different but are afraid of making a drastic change, then highlights may be for you!
Highlights can be subtle, making them perfect for any woman who wants to make a change but doesn't want to go all out with her look.
At Scott Farmer Salon, we offer several color options, including balayage highlights and color melting. Come in today and see how beautiful these colors will look on your hair!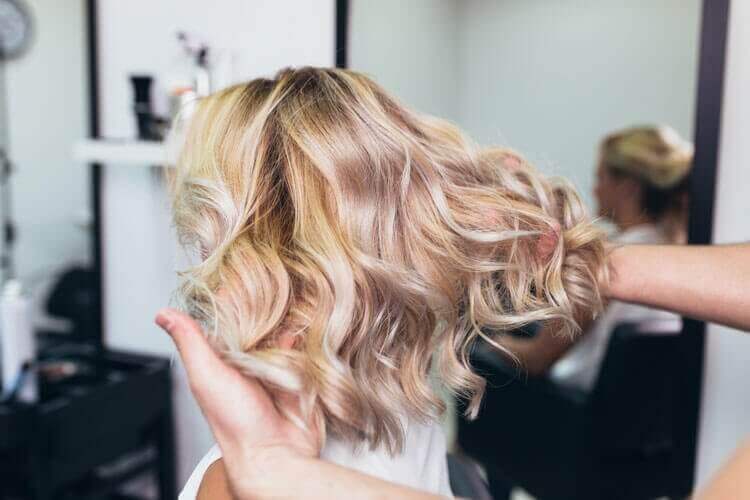 Add Shine Back To Your Hair With A Semi-Permanent Hair Color
You may have noticed that your hair has lost its shine and luster over time.
This is a common problem, as our hair can become damaged by the sun, pollution, and other environmental factors.
 Scott Farmer Hair Salon can help you add shine to your hair with semi-permanent hair color.
Our salon offers a variety of colors to choose from, so you can find the perfect shade for your style. HAIRCUT MEN
$50
45 minutes
HAIRCUT WOMEN
$70
60 minutes
BLOWOUT
$50
30 minutes
SINGLE PROCESS COLOR
(ROOT TOUCH UP)
$80+
60 minutes
HALF FOIL HIGHLIGHTS
(TONER INCLUDED)
$130+
45 minutes
FULL FOIL HIGHLIGHTS
(TONER INCLUDED)
$160+
120 minutes
BALAYAGE FULL HEAD
(PAINTED) HIGHLIGHTS (TONER INCLUDED)
$230+
120 minutes
Looking For Hair Coloring Near Me
Do you want to change your hair color but don't know what salon to choose?
Scott Farmer Salon is the perfect place for you. We offer various hair coloring services to make you look and feel your best. With our help, you can achieve the hair color you've always wanted.
Scott will work with you to find the perfect hair color for your skin tone and complexion. He'll also help you choose the right shade and style to suit your personality.
Come in today for a free consultation!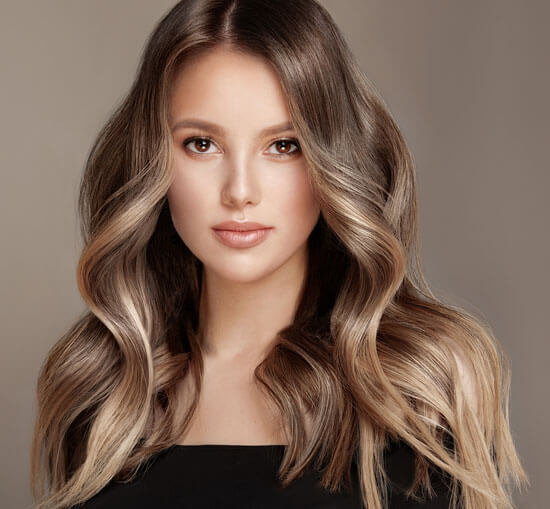 What do you call someone who specializes in hair coloring?
A hair color specialist is someone who specializes in hair coloring. This could be a hairstylist who has taken classes and learned to do various types of color, or it could be a person who works at a salon specializing in hair color. Whichever route you choose, it's essential to ensure that the person you're working with knows what they're doing and understands your desired outcome.
Hair color can be a fun way to change your look, but it's important to remember that not all colors are created equal. Some colors can fade quickly or look unnatural if not done correctly. So if you're thinking about changing your hair color, it's always best to consult with a professional beforehand.
Is coloring your hair damaging?
It depends on the products you use. Coloring your hair can be damaging if you use the wrong products, but if you consult with a professional and use quality hair color products, it can be a safe and easy process.
How long does a color hair last?
The lifespan of a colorized hair treatment depends on how well you take care of it and how often you get your hair colored. Most semi-permanent and demi-permanent color treatments will last around 6 to 8 weeks before the pigment begins to fade. If you want your color to last longer, you'll need to ensure that you're taking steps to protect your hair from sun damage and using quality hair products that will help keep your color looking vibrant.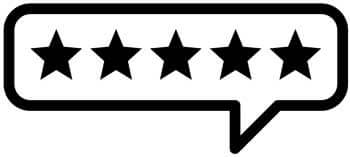 Had my first appointment today and I am happy to announce I've found my new stylist!! My hair is very difficult to work with and he didn't bat an eye about it. He gave suggestions about what he thought would look good, but listened to my feedback and together decided on what to do. He did a great job and I would recommend him to anyone.
Scott is a creative hair stylist. He has given me very complicated hair cuts that looked amazing. He has also given me great advice for new styles and has a good understanding of styling your hair to complement your face.

2720 Mall of Georgia Blvd, Suite, #101, Buford, GA 30519
Buford
,
GA
30519
Monday, Wednesday, Thursday
closed
Tuesday, Friday
10:00 am – 8:00 am
Saturday
10:00 am – 6:00 am