Best Balayage Near Me Buford GA – #1 Hair Color Specialist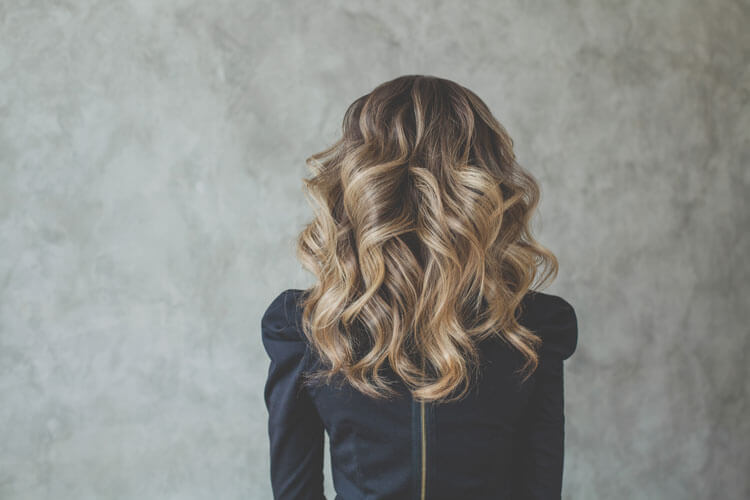 Top Rated Hair Salon Balayage Services
You're not sure what balayage is, and you're afraid to ask. You've heard that it's a new hair trend, but you're not sure it's right for you.
Balayage is the latest hair trend that has taken the beauty world by storm. It is a French word meaning "to sweep" or "to paint." Balayage is a freehand hair color technique where the color is painted onto the hair rather than applied using foils.
Scott Farmer Hair Salon offers balayage services in a relaxing and comfortable environment. Our talented stylist will work with you to create a look that is perfect for your individual style.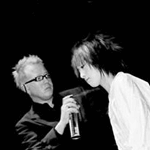 Why Should I Try Hair Balayage Near Me
Balayage might be right for you if you love having a more natural look with no harsh lines or unnatural colors. You will need to visit
Scott Farmer Hair Salon
to learn more about our balayage highlighting services.
Balayage Hair Specialist Near Me Buford GA Clients
Paula "Pao B." Brandt
April 3, 2022.
Scott did an amazing job with my daughter's hair. She loves her layered cut. Thank you!
Verina Chastain
February 23, 2022.
Scott is very talented. He really knows how to cut hair! My hair is very hard to manage while blow drying but he did a great job at it. He even put a little heat on my bangs which no one ever does but me. I was impressed!
_ ladytron
February 7, 2022.
Scott Farmer is the epitome of profressionalism. I am new to getting my hair bleached/colored and came in with high expectations after admiring balyages on instagram.. He was very patient with my questions and generous with his time. I also love that his salon offers a more private experience, as opposed to a row of chairs in an open setting. My hair looked incredible and I wish I wouldn't have been so reluctant and contacted him sooner! I just had my second appointment to maintain my hair and he hit it out of the park again! It is a real priveledge to have such a talented stylist / business owner in our area! If you need a confidence boost, i recommend you give him a call!
Sunshine Mallorie Parkinson
November 9, 2021.
Excellent work! Will be back
Tresa Woodall
October 20, 2021.
Scott did a phenomenal job cutting my hair! I have not had a haircut in 2 1/2 years and my hair was in bad shape. We talked about what I wanted for my hair and he made fantastic suggestions. He took his time and was very precise. I am so happy with the cut. He also gave me advice on hair protects. Totally happy with Scott. He is my new hair stylist!
Julie Eden
October 9, 2021.
Amazing with short hair. Came out just like I asked for!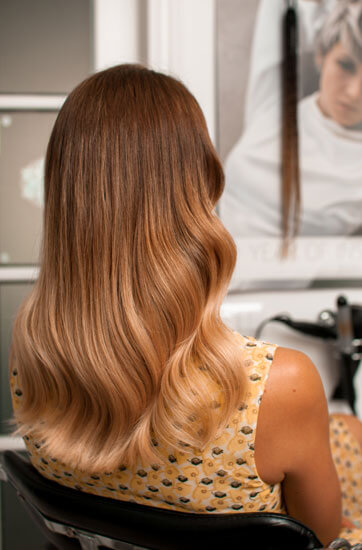 Is a Balayage worth it?
Balayage is worth it! It's a more natural, blended look that takes less time to achieve and requires less upkeep than traditional highlights.
The other great thing about balayage is that it can be customized to your specific hair color and needs. So if you're looking for a fresh, new look, balayage is the way to go.
What is the difference between full and partial Balayage?
Full Balayage is when the entire head is highlighted. Partial Balayage is when only certain areas are highlighted - usually around the face or closer to the roots.
The difference between full and partial balayage depends on how much of the hair is lightened. With a full balayage, all hair is lightened to some degree. With a partial balayage, only certain parts of the hair are lightened. This can be done by hand (balayage) or using foils.
How often should you touch up a Balayage?
Balayage highlights should be maintained between 12-24 weeks. Touch-ups are necessary to keep the highlights fresh and prevent them from looking like one solid color.
How long does a Balayage take?
A Balayage highlight service is generally scheduled for 2-3 hours. This allows the stylist sufficient time to assess your hair, select the appropriate colors, and apply the Balayage highlights. The actual time your hair will be ready for coloring will vary depending on the length and thickness of your hair. Generally, thicker and longer hair will take a bit longer to color. Your stylist will be able to give you a more accurate estimate of how long your Balayage highlight service will take based on a visual assessment of your hair.
Is Balayage Still in Style 2022?
Yes, absolutely balayage is still a popular option for adding highlights. It gives a natural, sun-kissed look that's perfect for warmer weather. Plus, it grows out more seamlessly than traditional highlights, so you don't have to worry about noticeable roots.
What Is Buford GA Known For?
Buford, GA, is most well known for the Mall of Georgia. It is the largest mall in the state and one of the largest in the Southeast.
The mall has over 320 stores, including major department stores such as Belk, Macy's, Sears, and JCPenney.
In addition to retail stores, the mall also features a movie theater, a children's play area, several restaurants, and a hotel.

2720 Mall of Georgia Blvd, Suite, #101, Buford, GA 30519
Buford
,
GA
30519
Monday, Wednesday, Thursday
closed
Tuesday, Friday
10:00 am – 8:00 am
Saturday
10:00 am – 6:00 am