What Are The Best 

Haircuts For Women In Their 50's

?
As a hairstylist in a pretty diverse suburb of Atlanta, my clientele ranges in ages. I hear from my clients all the time that most salons only share young hairstyles when promoting new trends.
Today I want to focus and share what I think are the best haircuts for women in their 50's.
First off, before I start, I want to squash some myths about how women over 50 are meant to wear their hair.
Somewhere along the years, someone started a rumor that when you reach a certain age, you should go lighter and shorter with your hair.
Although I believe in experimenting with your personal image, I won't ever put someone in a box when it comes to their hair.
More Myths About Haircuts For Women In Their 50's
You should only use ash tones when coloring your hair.
older women should only wear short hair.
long hair hides imperfections and insecurities.
men only like women with long hair.
Before I share with you some of my favorite haircuts for women over 50 years young, let's talk about hair color.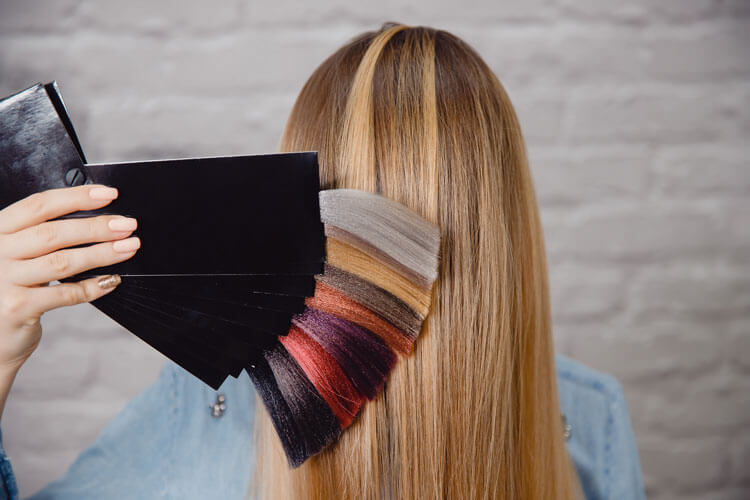 Hair Color For Women In Their 50's
When it comes to hair color for women in their 50's, there is no right or wrong. I like to do a thorough consultation with my client to determine what will look the best for them.
Everyone is individual, and skin tone can vary, some eyes dark some lighter. The unique style of the haircut can influence a hair color change.
Do Blondes Have More Fun?
For years we have all heard that as we age, going blonde with creating a younger-looking version of ourselves. In some cases, this is true, but some women keep dark features as they age.
I might suggest starting with some highlights around your face. A few strokes of honey blonde on top of a medium brown can give you texture and add light to the front of the face.
You can always naturally progress each salon visit by adding more balayage highlights.
Being a blonde can be fun and exciting but don't go overboard. It's not a black-or-white situation. some people get carried away and try and get to a white blonde.
Not many skin tones can support a white-blonde color. You would want a very cool skin tone to help balance the look.
Have fun with it but stay inside your range. Don't be scared of warmer golden colors.
Warm tones can add color to your skin, especially if you have blue eyes. Keep the base color a bit darker to show off your layers for a richer, more dimensional effect.
A safe place to be is between levels 8 and 10 blondes. Adding a toner can change the tone from warm to cool or vice-versa. Toners or glazes can add extra shine to the hair as well.
Need a change in your hair color? Perhaps try lightening it with some foil highlights. Schedule an online appointment to visit the salon and see your options.
Choosing Hair Salons For Older Ladies
Choosing the right hair salon for older ladies can be a challenge, but it's important to find a salon that caters to the unique needs of mature hair.
When selecting a hair salon, look for a stylist who has experience with older women's haircuts and styles. It's also a good idea to read reviews and check for a salon's reputation, so you can make an informed decision.
Choosing the right hair salon can result in a rejuvenating and confidence-boosting experience, so take your time and choose wisely.
Whether you're looking for a classic cut or a trendy style, you can find the perfect salon for older ladies to help you look your best.

2720 Mall of Georgia Blvd, Suite, #101, Buford, GA 30519
Buford
,
GA
30519
Monday, Wednesday, Thursday
closed
Tuesday, Friday
10:00 am – 8:00 am
Saturday
10:00 am – 6:00 am